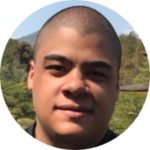 Current Position
Chief Operating Officer
Date of entry
04/2011
Curriculum vitæ
Stéphane Leduc is Chief Operating Officer with SWISS Virtual. His team is in charge of evaluating the flight performance of the pilots, providing valuable feedback and insight to improve the skills of the team. The team also provides supporting services for the administration of SWISS Virtual.
Since a very young age, Stéphane has been fascinated by all aspects of flying. Born into a family of aviation enthusiasts he has been closely following the journey of SWISS Virtual and dedicated his time into a home cockpit project. He has previously served SWISS Virtual as a Flight Support Expert.
Today Stéphane travels a lot and flies actively for SWISS Virtual.