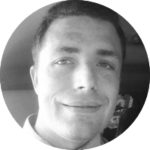 Current Position
Flight Support Agent
Date of entry
08/2018
Curriculum vitæ
Benjamín Buske is a Flight Support Agent with the Flight Support team of SWISS Virtual. This team assists our flight simulator pilots before, during and after their flights by providing access to resources for flight planning, monitoring and delivering route assistance, interfacing with virtual ATC, reviewing flight reports and coaching our crews.
He is fond of the entire Airbus fleet and the Boeing 777 and 747 models. He holds PPL (A), CPL (A) and ATPL (A) licenses, an instrument rating and type ratings for the Airbus A320 series as well as for the Embraer E175 and E195. He did hold a 737 rating in the past. He has around 5000 hours in the flight simulator and approximately 1400 hours on his ATPL flying as both First Officer and Senior First Officer. He privately flies the Cessna C152 and C182 as well as the Mooney M20.
Benjamín was born and raised in Venezuela and currently lives in Caracas. Flying is his passion, both on the simulator and in real life. On the side, he is interested by computer science and runs an IT business where he can use his skills in HTML, CSS, JS, PHP, SQL, Java, C/C++ and Python.