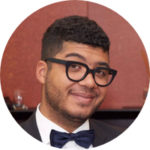 Current Position
Chairman of the Board of Directors
Date of entry
06/2002
Curriculum vitæ
Chris Leduc, born in 1989, has joined the association in 2002 shortly after its founding. He has been Chairman of the Board of Directors of SWISS Virtual since 2014. Before his appointment to the Board, he has held various positions in the management of SWISS Virtual, including the role of CEO, Chief of Staff and Head of Marketing.
The Swiss Armed Forces appointed Chris as a specialist officer in the rank of captain at the Stab Bundesrat Nationale Alarmzentrale (Stab BR NAZ) where he serves as one of the Chiefs of Staff. The Basel Society of Military Officers (OGBB) elected Chris to their Board in 2017 where he is currently heading the IT/Web division.
Chris has worked for SWISS in Basel and Zurich between 2010 and 2012 within the Technical Division as part of the Archives and Documentation unit. He was in the advisory board of Edelweiss Virtual between 2005 and 2008 and is the President of SimSwitzerland, the Joint organisation for the promotion of flight simulation in Switzerland.
Outside of his involvement in Flight Simulation, Chris is working in the IT Industry for Intellec AG in the Greater Basel Area. He is active as a professional speaker.
During his spare time, Chris is following up on his passion for luxury travel.